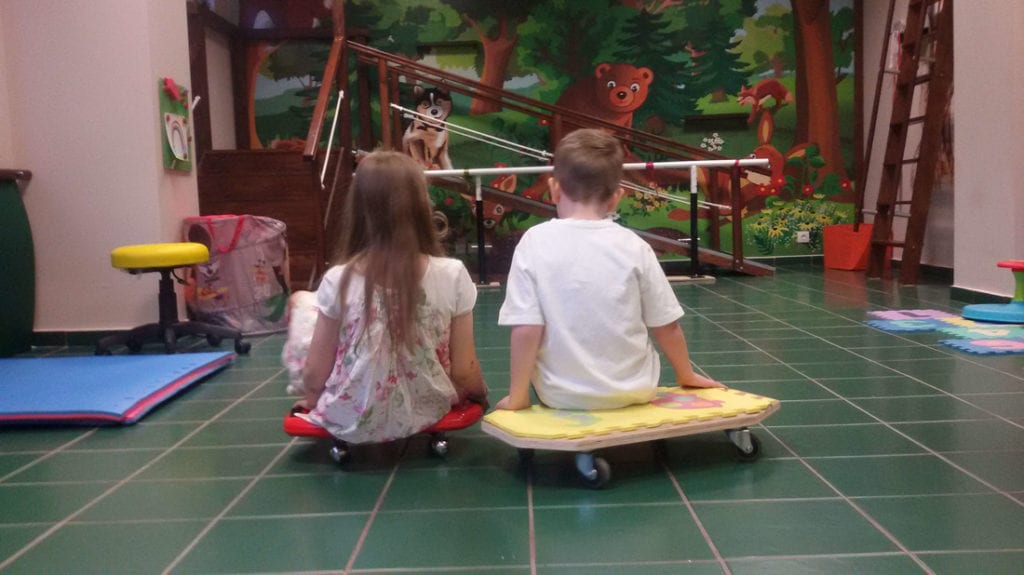 Welcome to Play and Therapy
Play and Therapy is an establishment where physical therapy and other supportive therapies take place, mainly for children with motor difficulties. Its specially designed, pleasant and fun environment enhances the child's internal motivation. In that way, conditions are created for the child to achieve his/hers maximum abilities and degree of independence.
Our philosophy is based on modernized theories of motor control and motor learning that reflect a functional way of doing therapy sessions. We follow a family-centric approach, which emphasises on the needs of the family.
COVID-19
In these difficult times, due to the pandemic we are facing caused by the new coronovirus (COVID-19), Play and Therapy, as a special therapies place for children, has taken all the necessary precautions to deal with the dangers that arise. Our goal is, apart from the best possible therapeutic outcome, is the protection of our children, their caregivers and our therapists. More specifically, the protection measures that have been taken are the following:
1. All therapists wear masks throughout the entire session and follow the guidelines for their personal protection.
2. In every room there is a hand sanitizer
3. Each child has their personal items, such as a towel, water bottle, etc., to avoid germ transmission
4. In each room there is only one child with their therapist, to avoid crowding
5. There are 3 separate waiting rooms for the caregivers, to avoid crowding
6. Each necessary procedure concerning the disinfection and airing of the rooms, as well as the disinfection of the equipment that has been used, is followed in between each session
#stay_safe
Priority to the child – Emphasis to the family